D.W.A
Duckz Wit Attitude is 5,000 Collection of Duckz living on the Solana Blockchain. Over 100 hand drawn traits to make every Duck unique in its own way.
The art depicts early 90's hiphop / gang era with a modern day twist. The collection centers around 5 main characters that are leaders of the gang. Forcing a rebellion against the hierarchy and broke away from a gang syndicate on the quest to rule 'The Pond'. Duckz Wit Attitudes - merging art, music and crypto into a one of a kind collection.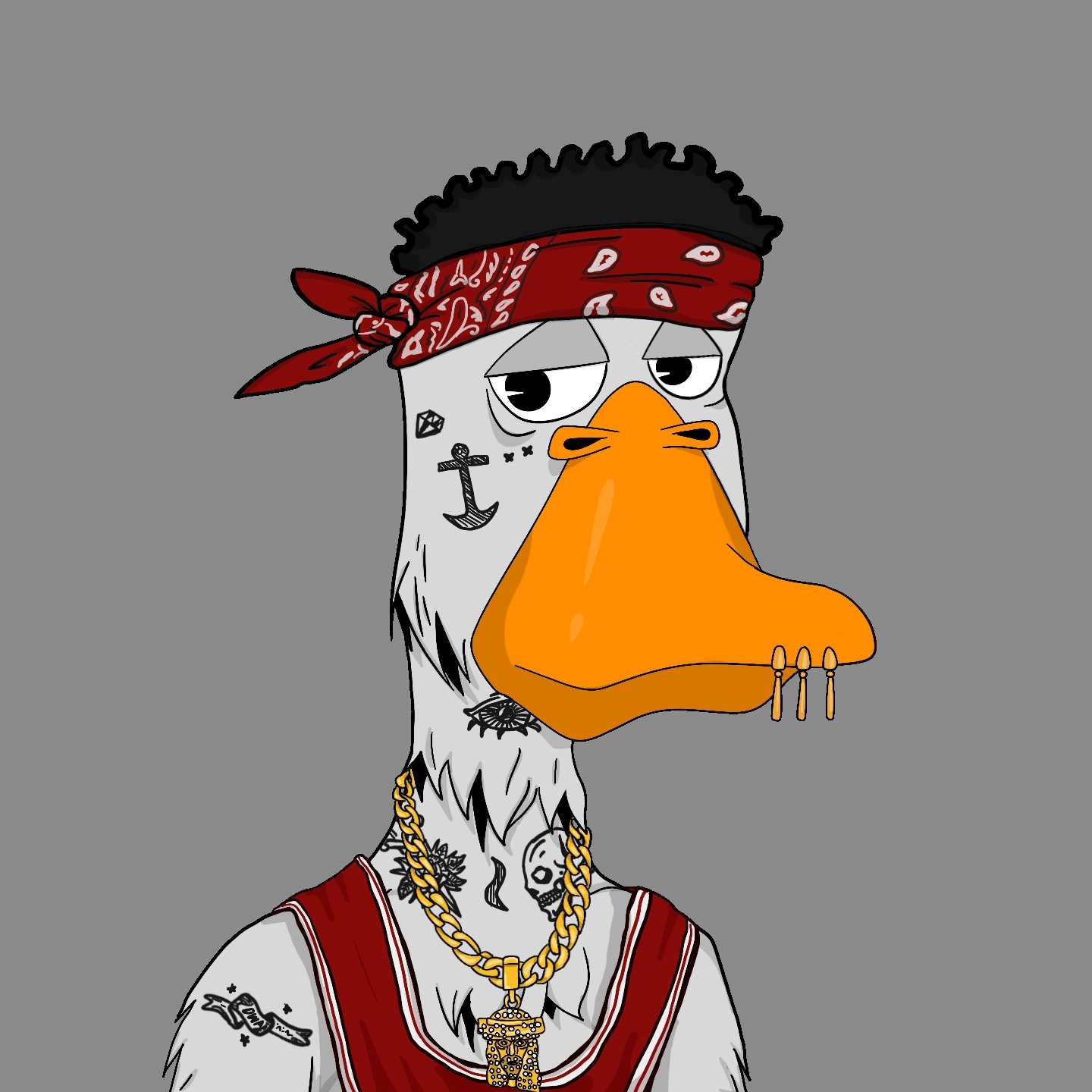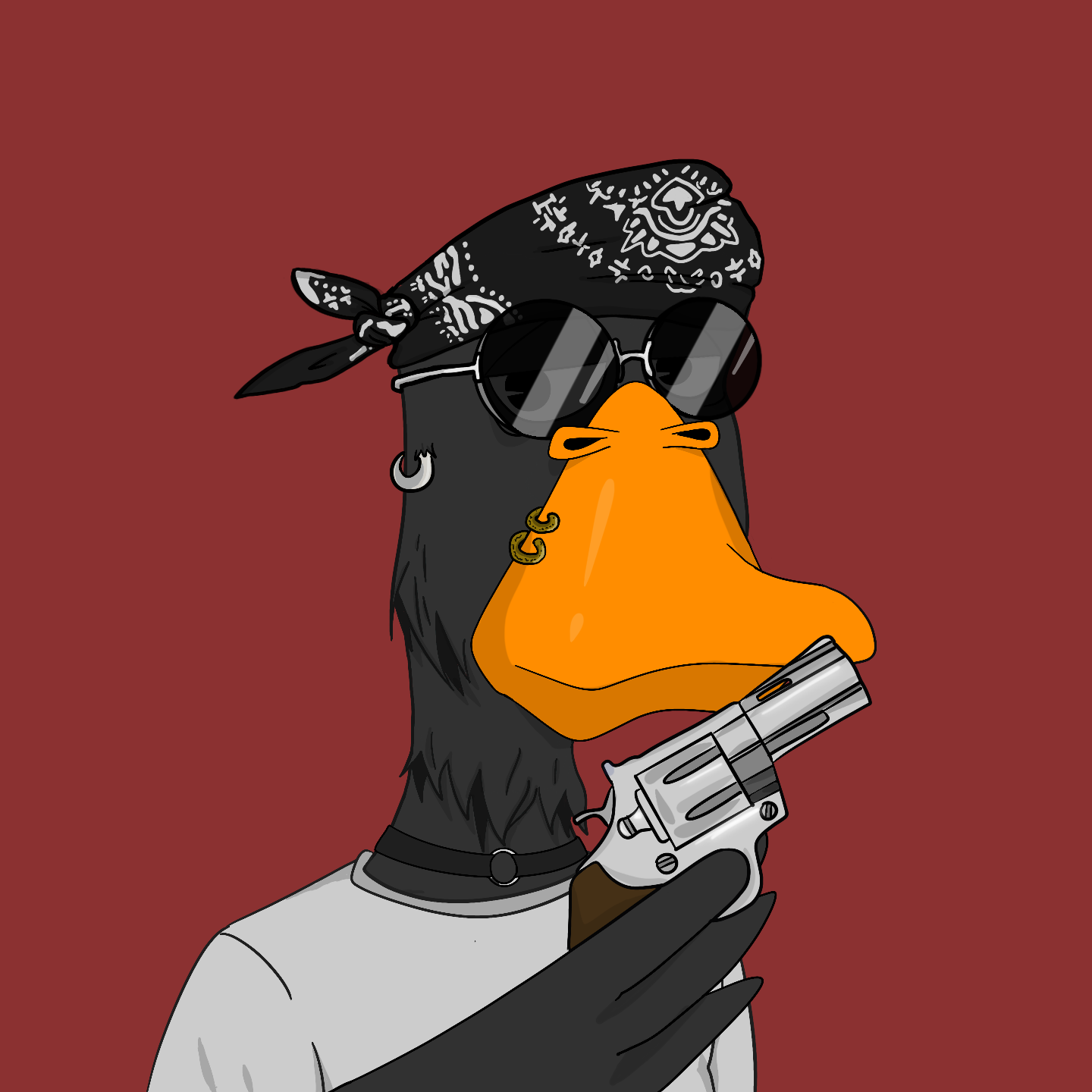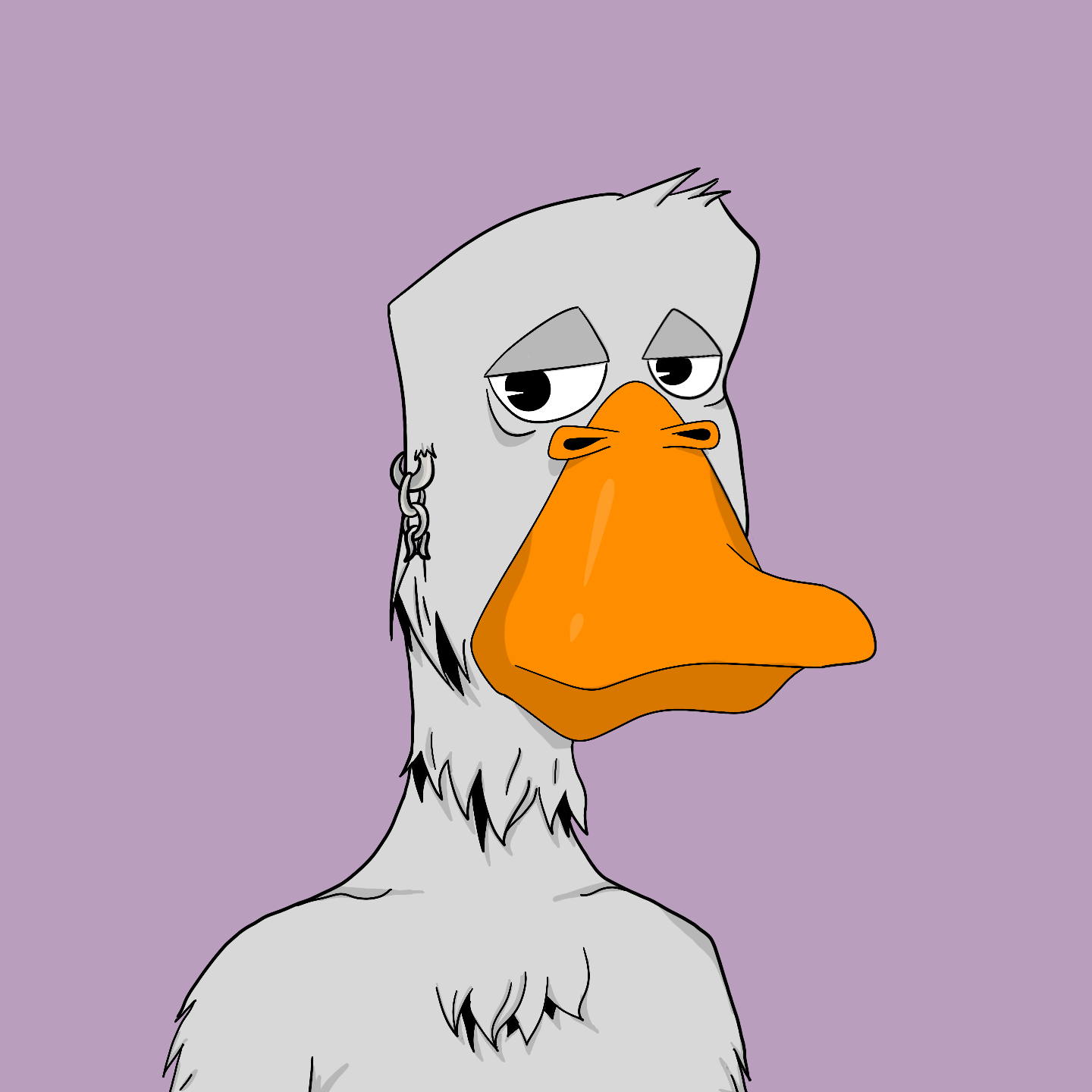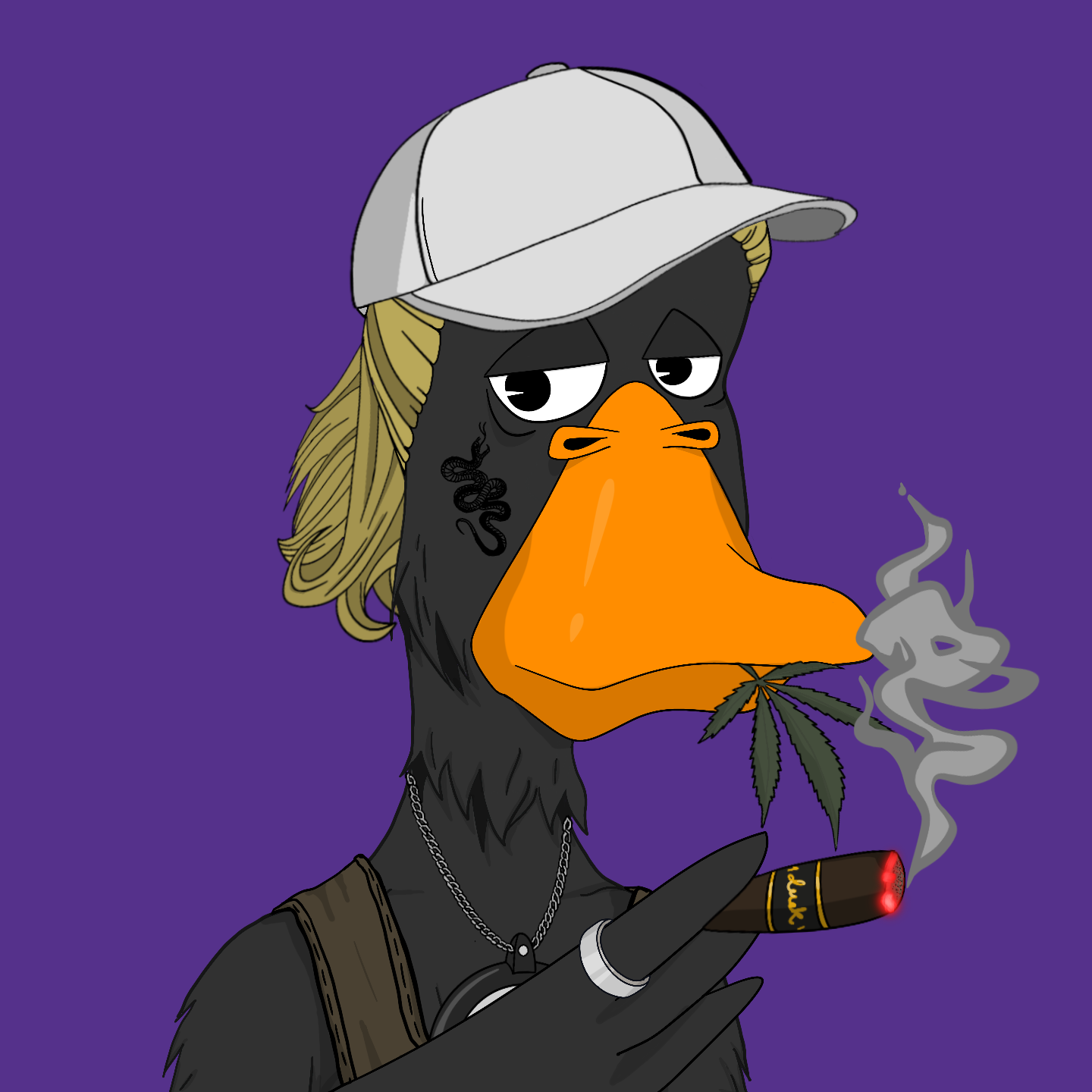 Art
100+

Traits

Over 100 hand drawn traits to make every Duck unique in its own way.

16

Layers

A total of 16 layers were used. After the images were generated, they were merged into 8 attributes in metadata.

5,000

NFTs

A total of 5k Ducks are in the collection. They are all unique and there are also rare ducks.
QUACK
Hi, Im Quack but I'm not a quack. Just a crazy ass developer and artist who loves ducks and crypto. I don't talk a lot cos I'm always coding or designing shit.
Lord Ducky
Hi I'm Lord Ducky. Bird lover based in Amsterdam, so you know I'm high typing this. Oh what else about me? Hmmm I actually live on a house boat on a pond (well it's a lake but for branding sake it's a pond). NFTs and music keep me going ever since my girl left me.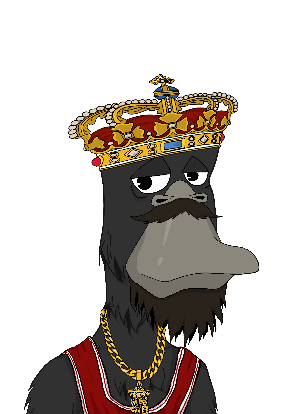 Wait, I need to know
something…
Whats is the Duck Skull?

Duck Skull Token is a Whitelist Token used for DWA WL mint. You can mint at a discounted price and have access to pre-sale. You can mint 1 DWA per Duck Skull.

Mint Price?

Mint price is 1.4 SOL. If you have the Duck Skulls you can get it for 1.2 SOL.

Where can I buy D.W.A NFTs??

you can mint on https://mint.duckzwitattitudes.com. Connect your Solana wallet and click the mint button. For whitelist mint you need to connect a wallet with a Duck Skull.

How do I make a D.W.A album?

Any D.W.A holder can participate in album production. You can use your NFT for album cover. We will provide the budget needed to produce the album. You can take the album profits and some of them will be distributed to the DAO Fund.
Roadmap
This is the overall plan. If you want to know more about each step, Join our Discord!
- Team building
- Art development
- Smart contract development
- Website launch
- Duck Skull (Whitelist) token launch.
- Presale 1 mint window opens
- Youtube channel
- Video production


- Presale 1 Mint window ends
- revamped marketing
- Community building.
- Presale 2 mint window opens


- Presale 2 mint window ends.
- Public mint
- DAO implementation
- community reward system (raffles, giveaways and airdrops)
- Staking contract development and deployment.
- First album released


- Roadmap 2.0
- $Bread token launch
- Music Album
- merchandise

Here's how revenue from mint will be distributed for the project.
40% - Fundamentals
20% - Administration
20% - Ambassadors/Partners
20% - Team